Premium Outdoor Clothing
Call our sales team on 0161 870 5955 for more details.
The North Face
As the world's first choice outdoor brand, The North Face produces exceptionally high quality
performance apparel, equipment and footwear.
By continuously pushing the boundaries of innovation, The North Face creates high tech waterproof, windproof, durable products that are built to keep you protected from the coldest of climates. All the while, their product ranges are smart and stylish, making them a leader withing the outdoor clothing market.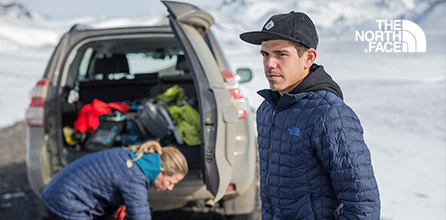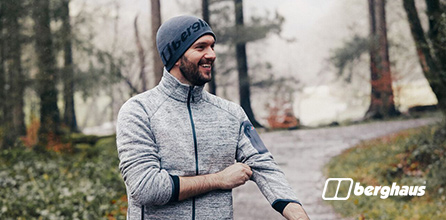 Berghaus
With over 50 years of experience, Berghaus creates outdoor gear that is designed to last.
With a range of waterproof and windproof jackets, lightweight fleeces and accessories, the Berghaus brand is passionate about creating high quality practical products.
Columbia
American brand Columbia have been manufacturing innovative outdoor apparel that will keep you
dry, cool and protected
, no matter the weather.
As a leader in the outdoor apparel sector, Columbia has always created apparel for people as passionate about the outdoors as they are.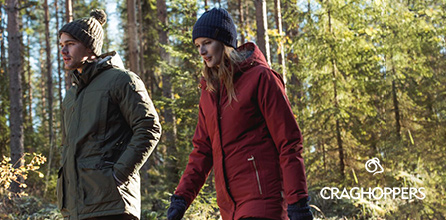 Craghoppers
Craghoppers is recognised as a
global outdoor and adventure specialist
with a mission to create
comfortable and practical
clothing ranges.
With new designs and the latest technologies, Craghoppers are able to create innovative products that are comfortable, light, waterproof and insulating so that you are prepared for all weather conditions.
Eastpak
Eastpak began their journey in 1952, creating tough canvas products for the US Army. They then became popular amongst college students choosing the Eastpak backpack as their college bag of choice. Now their backpacks and luggage are popular with customers all over the world. Eastpak's unique designs and durable material are what set them apart from their competitors. They're confident enough in the quality and durability of their products that they have a 30 year warranty.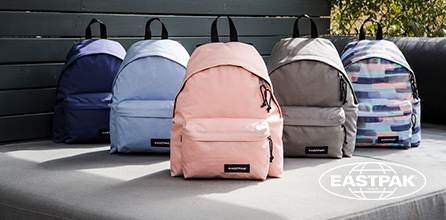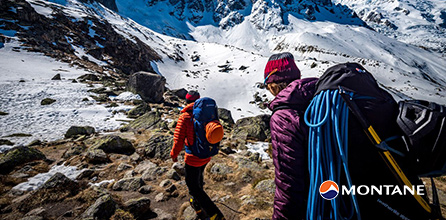 Montane
Montane are
experts in creating lightweight and breathable outdoor clothing
that still keeps you
warm and dry.
Montane work with leading fabric suppliers to create the lightest, toughest and most functional products for the outdoors. They also work closely with extreme mountaineers to ensure they provide the toughest outdoor clothing.
Patagonia
Renowned for their commitment to
reducing the social and environmental affects of garment production
, Patagonia is dedicated to making a difference whilst still providing high quality, stylish outdoor gear.
Their mission is to build the best product whilst causing no unessecary harm. With over 40 years of experience, Patagonia have built a premium brand with a social and environmental conscience.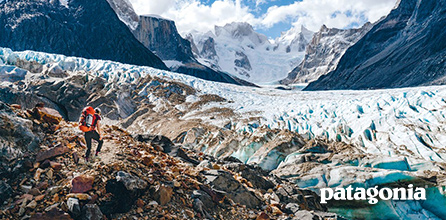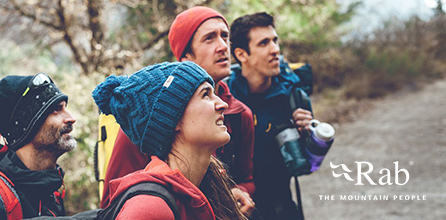 Rab
Rab was established in Sheffield, England in 1981 by keen climber
Rab Carrington.
Starting from humble beginnings, Rab has experience rapis growth within the UK and beyond.
By using a mix of cutting edge materials and traditional fabrics , Rab aims to create honest, hard working piece that will keep you protected from the elements.
Sprayway
The Sprayway brand has been producing high quality outdoor wear since 1974. Inspired by the surrounding Peak District, Sprayway is renowned for it's technical excellence and authenticity. It aims to create outstanding outdoor clothing that gives customers confidence when faced with the outdoors and turn the focus to making memories rather than the cold, wind and rain.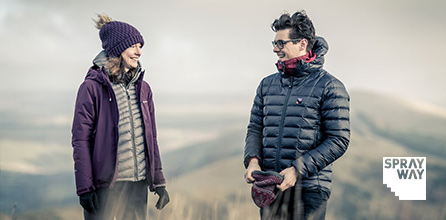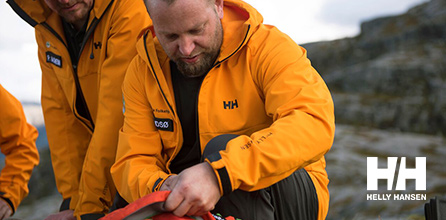 Helly Hansen
Creating high quality outdoor clothing for
over 140 years
, Norwegian brand Helly Hansen is one of the most
recognised manufacturers
of proffessional outdoor gear in the world. They also produce
high quality workwear
which is trusted by professionals around the globe.
Helly Hansen products are designed for those facing the world's harshest environments.